Spinoza van Yannis Kyriakides
Vandaag ontdekte ik weer een kunstproductie die geïnspieerd is op Spinoza. Yannis Kyriakides zette zich aan het vermuzikaliseren van de 48 emoties in Spinoza's Ethica in 48 bewegingen.
Compositie van Yannis Kyriakides - Spinoza (or I am not where I think myself to be), electric music theatre for voice . harpsichord, percussion, live electronics and two actors. (zie op zijn website)
Kreeg op 30 okt 2002 zijn premiere bij het Zuidelijk Toneel Hollandia
Zie affiche [van hier]
Er is aardig wat te vinden:
zie de website van ZT Hollandia
Het programmaboekje
Beluister een stukje van affectio (mp3 van de site van de componist)
Zier recensie van muziekjournalist Frits van der Waa in de Volkskrant van 02-11-2002
Als toelichting is hier het volgende te lezen
De muziektheatervoorstelling 'Spinoza' is een eerbetoon aan de intrigerende zeventiende-eeuwse Nederlandse filosoof van Portugees-joodse afkomst, Baruch de Spinoza.
Zijn denken wil een synthese zijn van de joods-mystieke traditie en het redelijk-wetenschappelijk denken. Regisseur Paul Koek en componist Iannis Kyriakides concentreren zich niet op Spinoza's filosofische stellingen maar op zijn persoon en op zijn theorie over de emotie. Spinoza zag de mens namelijk als bewegende energie, waarbij emoties zich als een heftige beweging in de tijd voordoen. Hij onderscheidde drieënveertig emoties, die hij minutieus beschreef. In de voorstelling komen die alle muzikaal aan bod in een middenstuk. Dat zit ingebed tussen een proloog en een epiloog waarin telkens een anekdote uit zijn biografie verteld wordt.
Aanvulling 5 juli 2008
from his list of works [here DOC-format]
[040] spinoza (or I am not where I think I myself to be)
(2002) 90' voice, harpsichord, percussion,live electronics,2 actors. Theatergroep Hollandia (dir.Paul Koek) with Isaac Carlos (art concept and installation)
Ayelet Harpaz . Anne Falbourn . Tatiana Koleva . Den Haag . Antwerp. 28.11-15.12 (27 performances).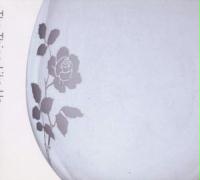 Er is een CD
Yannis Kyriakides: Spinoza
Rough Trade Distribution GmbH
Juni 2006 - Audio-CD
EAN: 0634479839627
Speelduur: 74:44
| | | | |
| --- | --- | --- | --- |
| 1. | Desire Is The Actual Essence Of Man, In So Far As It Is Conceived, As Determined To A Particular Activity By Given... | 1:17 | |
| 2. | Pleasure Is The Transition Of A Man From A Less To A Greater Perfection | 1:13 | |
| 3. | Pain Is The Transition Of A Man From A Greater To A Less Perfection | 0:44 | |
| 4. | Wonder Is The Conception Of Anything, Wherein The Mind Comes To A Stand, Because The Particular Concept In Question... | 0:52 | |
| 5. | Contempt Is The Conception Of Anything Which Touches The Mind So Little, That Its Presence Leads The Mind To Imagine... | 1:02 | |
| 6. | Love Is Pleasure, Accompanied By The Idea Of An External Cause | 0:39 | |
| 7. | Hatred Is Pain, Accompanied By The Idea Of An External Cause | 1:12 | |
| 8. | Inclination Is Pleasure, Accompanied By The Idea Of Something Which Is Accidentally A Cause Of Pleasure | 0:40 | |
| 9. | Aversion Is Pain, Accompanied By The Idea Of Something Which Is Accidentally A Cause Of Pain | 1:23 | |
| 10. | Devotion Is Love Towards One Whom We Admire | 0:15 | |
| 11. | Derision Is Pleasure Arising From Our Conceiving The Presence Of A Quality, Which We Despise, In An Object Which We Hate | 0:52 | |
| 12. | Hope Is An Inconstant Pleasure, Arising From The Idea Of Something Past Or Future, Whereof We To A Certain Extend... | 0:36 | |
| 13. | Fear Is An Inconstant Pain Arising From The Idea Of Something Past Or Future, Whereof We To A Certain Extend... | 0:48 | |
| 14. | Confidence Is Pleasure Arising From The Idea Of Something Past Or Future, Wherefrom All Cause Of Doubt Has Been Removed | 0:36 | |
| 15. | Despair Is Pain Arising From The Idea Of Something Past Or Future, Wherefrom All Cause Of Doubt Has Been Removed | 0:44 | |
| 16. | Joy Is Pleasure Accompanied By The Idea Of Something Past, Which Has Had An Issue Beyond Our Hope | 0:40 | |
| 17. | Disappointment Is Pain Accompanied By The Idea Of Something Past, Which Has Had An Issue Contrary To Our Hope | 0:35 | |
| 18. | Pity Is Pain Accompanied By The Idea Of Evil, Which Has Befallen Someone Else Whom We Conceive To Be Like Ourselves | 0:49 | |
| 19. | Approval Is Love Towards One Who Hs Done Good To Another | 0:13 | |
| 20. | Indignation Is Hatred Towards One Who Has Done Evil To Another | 0:24 | |
| 21. | Partiality Is Thinking Too Highly Of Anyone Because Of The Love We Bear Him | 0:27 | |
| 22. | Disaragement Is Thinking Too Meanly Of Anyone Because We Hate Him | 0:53 | |
| 23. | Envy Is Hatred, In So Far As It Induces A Man To Be Pained By Another's Good Fortune, And To Rejoice In Another's... | 0:42 | |
| 24. | Sympathy Is Love, In So Far As It Induces A Man To Feel Pleasure At Another's Good Fortune, And Pain At Another's... | 0:41 | |
| 25. | Self-Approval Is Pleasure Arising From A Man's Contemplation Of Himself And His Own Power Of Action | 0:34 | |
| 26. | Humility Is Pain Arising From A Man's Contemplation Of His Own Weakness Of Body Or Mind | 0:41 | |
| 27. | Repetance Is Pain Accompanied By The Idea Of Some Action, Which We Believe We Have Performed By The Free Decision Of... | 0:49 | |
| 28. | Pride Is Thinking Too Meanly Of One's Self From Self-Love | 0:32 | |
| 29. | Self-Abasement Is Thinking Too Meanly Of One's Self By Reason Of Pain | 0:31 | |
| 30. | Honour Is Pleasure Accompanied By The Idea Of Some Action Of Our Own, Which We Believe To Be Praised By Others | 0:33 | |
| 31. | Shame Is Pain Accompanied By The Idea Of Some Action Of Our Own, Which We Believe To Be Blamed By Others | 0:23 | |
| 32. | Regret Is The Desire Or Appetite To Possess Something, Kept Alive By The Remembrance Of The Said Thing, And At The... | 0:52 | |
| 33. | Emulation Is The Desire Of Something, Engendered In Us By Our Conception That Others Have The Same Desire | 0:32 | |
| 34. | Gratitude Is The Desire Or Zeal Springing From Love, Whereby We Endeavour To Benefit Him, Who With Similar Feelings... | 0:37 | |
| 35. | Benevolence Is The Desire Of Benefiting One Whom We Pity | 0:23 | |
| 36. | Anger Is The Desire, Whereby Through Hatred We Are Induced To Injure One Whom We Hate | 0:26 | |
| 37. | Revenge Is The Desire Whereby We Are Induced, Through Mutual Hatred, To Injure One Who, With Similar Feelings Of Love... | 0:20 | |
| 38. | Cruelty Or Savageness Is The Desire, Whereby A Man Is Impelled To Injure One Whom We Love Or Pity | 1:42 | |
| 39. | Timidity Is The Desire To Avoid A Greater Devil, Which We Dread, By Undergoing A Lesser Evil | 0:26 | |
| 40. | Daring Is The Deisre, Whereby A Man Is Set On To Do Something Dangerous Whis His Equals Fear To Attempt | 0:46 | |
| 41. | Cowardice Is Attributed To One, Whose Desire Is Checked By The Fear Of Some Danger Whis His Equals Dare To Encounter | 0:36 | |
| 42. | Consternation Is Attributed To One, Whose Desire Of Avoiding Evil Is Checked By Amazement At The Evil Which He Fears | 0:35 | |
| 43. | Courtesy Or Deference Is The Desire Of Acting In A Way That Should Please Men, And Refraining From That Which Should... | 0:32 | |
| 44. | Ambition Is The Immoderate Desire Of Power | 0:22 | |
| 45. | Luxury Is Excessive Desire, Or Even Love Of Living Sumptuously | 0:19 | |
| 46. | Intemperance Is The Exessive Desire Of Love Drinking | 0:23 | |
| 47. | Avarice Is The Exessive Desire And Love Of Riches | 0:24 | |
| 48. | Lust Is Desire And Love In The Matter If Sexual Intercourse | 1:01 | |
| 49. | Silent Track | 0:05 | |
| 50. | Silent Track | 0:55 | |
| 51. | Though I Am, At Present, Much Occupied With Other Matters, Not To Mention My Delicate Health, Your Singular Courtesy, ... | 1:53 | |
| 52. | I Say That A Thing Is Free, Which Exists And Acts Solely By The Necessity Of Its Own Nature | 1:14 | |
| 53. | Keine Titelinformation _track 53 From "Spinoza"_ | 0:28 | |
| 54. | Thus Also God Understands Himself And All Things Freely, Because It Follows Solely From The Necessity Of His Nature, ... | 0:57 | |
| 55. | | 0:25 | |
| 56. | | 1:04 | |
| 57. | | 0:39 | |
| 58. | You See I Do Not Place Freedom In Free Decision, But In Free Necessity | 0:46 | |
| 59. | However, Let Us Descend To Created Things, Which Are All Determined By External Causes To Exist And Operate In A Given.. | 0:42 | |
| 60. | In Order That This May Be Clearly Understood, Let Us Conceive A Very Simple Thing | 0:23 | |
| 61. | For Instance, A Stone Receives From The Impulsion Of An External Cause, A Certain Quantity Of Motion | 0:49 | |
| 62. | By Virtue Of Which It Continues To Move After The Impulsion Given By The External Cause Has Ceased | 1:04 | |
| 63. | Keine Titelinformation _track 63 From "Spinoza"_ | 0:57 | |
| 64. | The Permanence Of The Stone's Motion Is Constrained, Not Necessary, Because It Must Be Defined By The Impulsion Of An... | 1:25 | |
| 65. | Keine Titelinformation _track 65 From "Spinoza"_ | 0:27 | |
| 66. | What Is True Of The Stone Is True Of Any Individual, However Complicated Its Nature, Or Varied Its Functions | 0:39 | |
| 67. | | 1:03 | |
| 68. | Inasmuch As Very Individual Thing Is Necessarily Determined By Some External Cause To Exist And Operate In A Fixed And.. | 0:52 | |
| 69. | Further Conceive, I Beg, That A Stone, While Continuing In Motion, Should Be Capable Of Thinking And Knowing, That It... | 1:56 | |
| 70. | Such A Stone, Being Conscious Merely Of Its Own Endeavour And Not At All Indifferent, Would Believe Itself To Be... | 0:42 | |
| 71. | And Would Think That It Continued In Motion Solely Because Of Its Own Wish.This Is That Human Freedom, Which All... | 0:45 | |
| 72. | And Which Consists Solely In The Fact, That Men Are Conscious Of Their Own Desire, But Are Ignorant Of The Causes... | 1:09 | |
| 73. | | 0:52 | |
| 74. | Thus An Infant Believes That It Desires Milk Freely | 0:21 | |
| 75. | | 0:54 | |
| 76. | | 0:31 | |
| 77. | An Angry Child Thinks He Wishes Freely For Vengeance | 0:22 | |
| 78. | | 0:36 | |
| 79. | A Timid Child Thinks He Wishes Freely To Run Away.Again, A Drunken Man Thinks, That From The Free Decision Of His... | 0:43 | |
| 80. | Which Afterwards, When Sober, He Would Like To Have Left Unsaid. | 0:32 | |
| 81. | | 0:42 | |
| 82. | | 1:03 | |
| 83. | So The Delirious, The Garrulous, And Others Of The Same Sort Think That They Act From The Free Decision Of Their Mind | 0:37 | |
| 84. | Not That They Are Carried Away By Impulse. | 0:15 | |
| 85. | As This Misconception Is Innate In All Men, It Is Not Easily Conquered. | 0:36 | |
| 86. | | 0:40 | |
| 87. | | 1:41 | |
| 88. | | 1:11 | |
| 89. | | 0:51 | |
| 90. | For, Although Experience Abundantly Shows, That Men Can Do Anything Rather Than Check Their Desires | 0:38 | |
| 91. | | 0:27 | |
| 92. | And That Very Often, When A Prey To Conflicting Emotions, They See The Better Course And Follow The Worse | 0:37 | |
| 93. | | 0:53 | |
| 94. | They Yet Believe Themselves To Be Free_ Because In Some Cases Their Desire For A Thing Is Slight, ... | 1:04 | |
| 95. | | 0:46 | |
| 96. | And Can Easily Be Overruled By The Recollection Of Something Else, Which Is Frequently Present In The Mind. | 1:11 | |
| 97. | I Have Thus, If I Mistake Not, Sufficiently Explained My Opinion Regarding Free And Constrained Necessity, And Also... | 0:53 | |
| 98. | From What I Have Said You Will Easily Be Able To Reply To Your Friend's Objections. | 1:53 | |
Aanvulling 20 dec. 2009
Zie hier uitvoerig stuk op Gonzo over Yannis Kyriakides